Updates from Facebook
The partners of Arque Consulting each have over thirty years experience in accountancy, having worked in practise and commerce before establishing their own business offering a full range of accounting and taxation advice incuding accounts preparation, book-keeping, business and management consulting, payroll and VAT returns.
We are located in the South East of England and our client base of over three hundred consist of sole traders, partnerships, small and medium sized businesses spread throughout the United Kingdom and Europe.
We provide a friendly but professional service, using the most modern technology and software available to assist our clients. For a free, no obligation meeting to discuss how we can help you or your business, please click on the 'Contact Us' button above. We look forward to hearing from you…
Arque ConsultingFriday, March 31st, 2017 at 3:31am
Common payroll problems and solutions
Payroll errors can be very expensive for the company, not just in terms of money but also reputation. Some payroll problems are very common and it is good to have a prior knowledge so they c…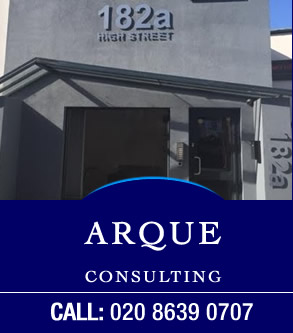 Get In Touch
Checking...
Ouch! There was a server error.
Retry »
Sending message...
Please complete the form below and we will be in touch soon